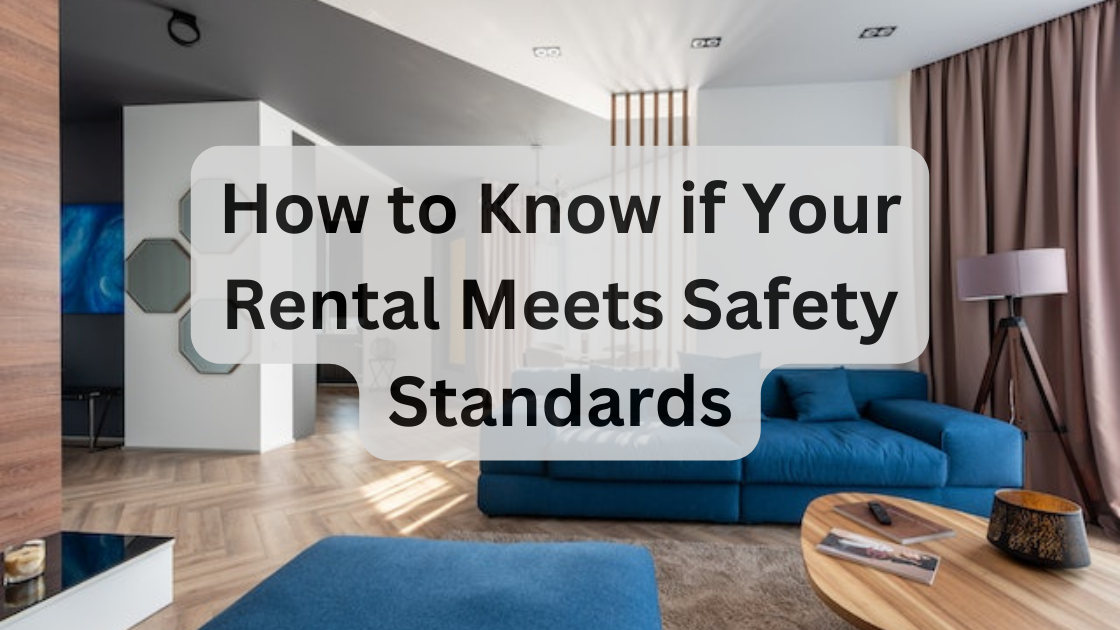 Does your rental property meet the adequate safety standards?
As a landlord, ensuring the safety and well-being of your tenants should be the paramount concern for you. This not only fosters a good landlord-tenant relationship but also keeps you in compliance with legal standards, shielding you from potential liabilities.
Our comprehensive guide on 'How to Know if Your Rental Meets Safety Standards' is designed to navigate you through the essential safety checks and certifications your property should have.
By adhering to the outlined safety standards, you can provide a secure living space for your tenants and reassure yourself of their safety. So, let's delve into the details and make sure that your rental property becomes a safe and comfortable place for your tenants.
Checklist to Ensure if Your Rental Meets Safety Standards
By understanding and addressing the following aspects of safety standards, you can provide a safe and pleasant living environment for your tenants.
Efficient Heating Systems
A well-maintained heating system is crucial to provide a comfortable living environment, especially during the cold weather. You should ensure that the heating system in your rental property is efficient, reliable and adheres to the local building codes and standards.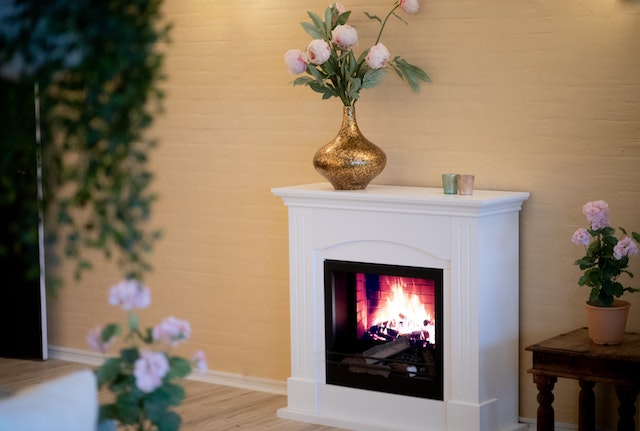 Regular maintenance checks by certified professionals can help in identifying and fixing any potential issues. Additionally, it's also advisable to provide proper insulation for heat retention and lower energy expenses.
Robust Plumbing Networks
A sound plumbing system is essential to ensure a hygienic living environment. By conducting routine inspections, you can easily identify any leaks, blockages or any other concerns that might need attention.
It's advisable to hire a professional plumber to ensure the proper functionality of the plumbing system and its alignment with local building regulations. Addressing these plumbing issues promptly can prevent water damage, mold growth and other problems that could lead to expensive repairs in the future.
Reliable Electrical Systems
Electrical safety is crucial to prevent fire hazards and other safety risks. You should ensure that the electrical wiring, outlets, and fixtures in your rental property are abiding by the regulations.
By engaging the services of certified electricians in consistent checks, you can discern and rectify any electrical issues. It's also essential to provide enough electrical outlets to meet the tenants' needs.
Secure Doors and Windows
The doors and windows of your rental property are not solely for the visual appeal of the property, in fact they play a crucial role guaranteeing the security and safety of your tenants.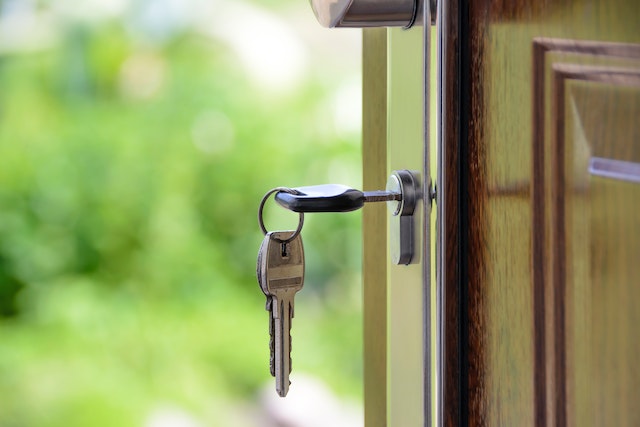 You must make certain that all doors and windows are sturdy, have reliable locks and are in good working condition. To improve the security, it is also recommended to install peepholes in entrance doors and to provide window locks.
Frequent upkeep examinations can help you promptly deal with any potential signs of wear and tear.
Floorings, Walls and Ceilings
The fundamental elements of your rental property including the floorings, walls, and ceilings, should be in good condition to ensure the safety of your tenants.
The flooring should be even to prevent possible tripping hazards. The walls must be free from cracks, holes and dampness and the ceilings should be monitored for any sagging or water stains to prevent any roof leakages or structural problems.
You should have consistent maintenance checks and repairs in order to keep these elements of your property safe and sound.
Carbon Monoxide and Smoke Detectors
Installing and maintaining carbon monoxide and smoke detectors are crucial for the safety of your tenants. These devices provide an early warning in case of fire or gas leak, potentially saving the lives of your tenants.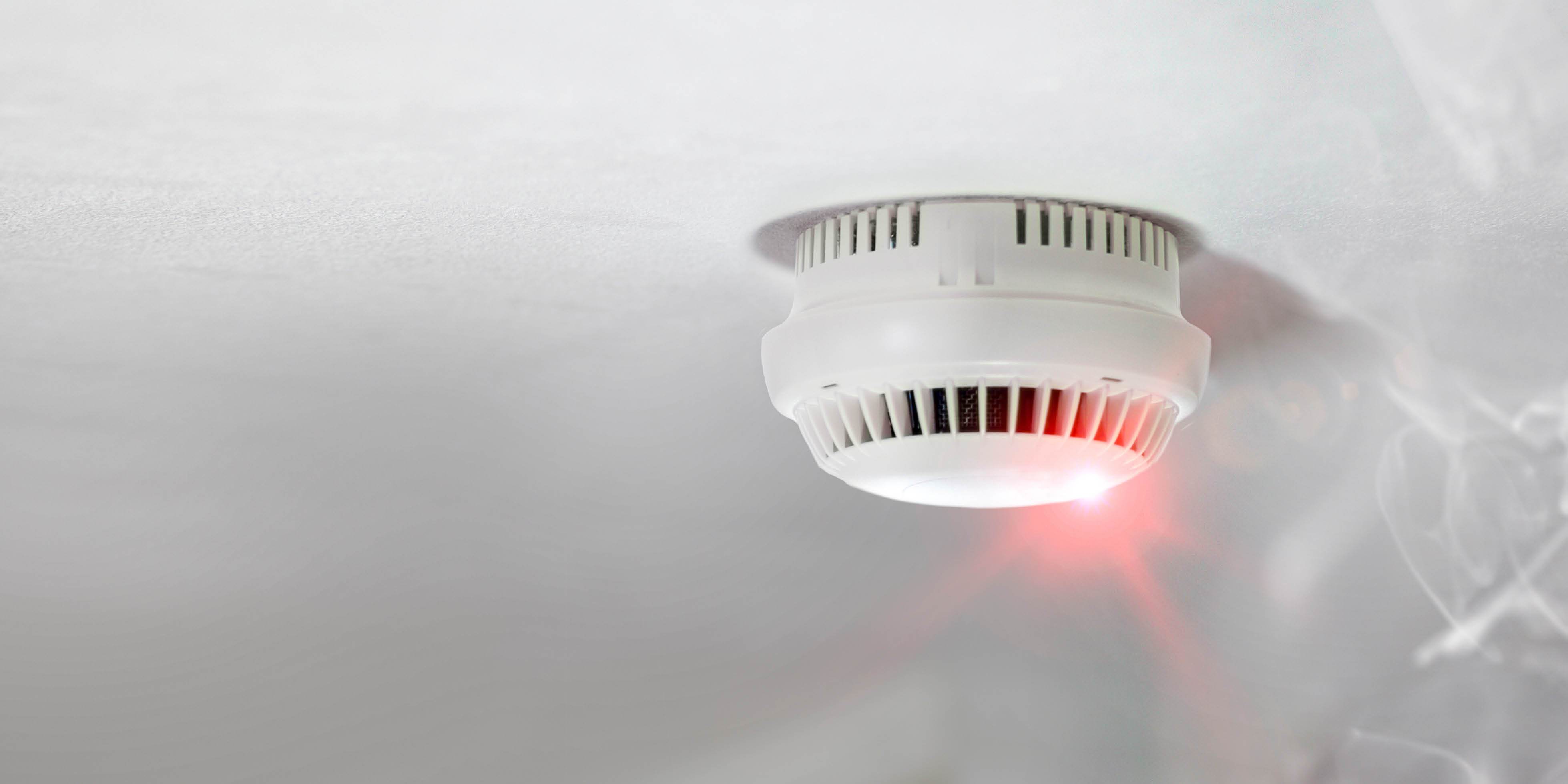 You should make sure that these detectors are installed in compliance with the local building codes. It is also advised to have a regular testing and maintenance schedule such as battery replacements to ensure their proper functionality.
Appliance Upkeep
The appliances in your rental property, like heating systems, ovens and refrigerators, should be in excellent operational condition. Ensure that all appliances comply with the safety standards and are installed correctly to prevent any accidents.
You should take the proactive step towards ensuring the appliance safety in your rental property by having a professional service contract in place. This can help you identify and address any potential issues without any delay.
Paint Safety
The selection of paint in your property holds significant importance, enhancing not only its appeal but also ensuring the safety of your tenants. Opt for high-quality, lead-free paints which are durable and safe.
Lead-based paints are a serious health hazard, especially in older buildings. You must ensure that your property is free from lead-based paint. If you find lead-based paint, hire a professional to remove it safely.
Pest Control
Pest infestations can pose significant health and safety risks. It's essential to maintain a regular pest control schedule to keep your rental property free from infestations of rodents, insects or other pests.
Make certain that the property is well-sealed to prevent entry of pests and respond promptly to any reports of pest problems from your tenants.
A clean, pest-free environment will safeguard your tenants and enhance your rental property's overall appeal making it more desirable while adhering to the health and safety standards.
Final Thoughts
Ensuring that your rental property is compliant to safety standards is a hallmark of a responsible and considerate landlord. This not only secures the well-being of your tenants but also fortifies your investment against potential liabilities.
If the task of regular maintenance and safety checks seems overwhelming, consider bringing a professional on board. Hiring a property management company like Campus Connection Property Management can significantly ease the whole process.
Our team is adept at ensuring that every element of your property is up to code, providing your tenants a safe and comfortable living environment. So, consider the move towards our professional management to elevate the standard of safety in your rental property!