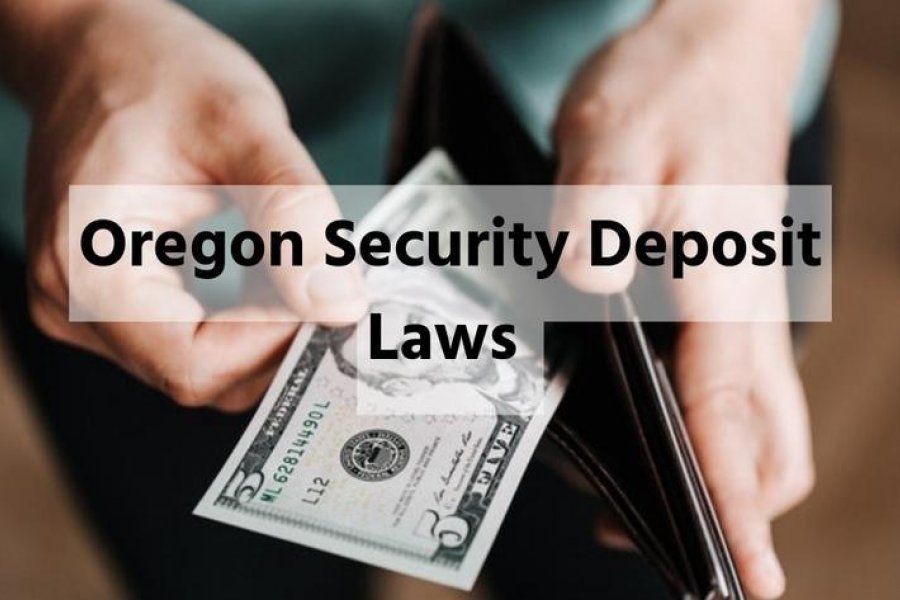 Most landlords in Oregon require tenants to pay a security deposit prior to signing the rental agreement and moving in to the rental unit. And understandably so, security deposit funds helps provide a layer of financial cushion to landlords under certain circumstances during a tenancy. For example, in the event a tenant fails to pay rent, breaks the terms of the lease, or ends up causing excessive rental damage.
Be that as it may, there are rules that landlords must abide by in the state of Oregon when it comes to security deposits. OR Rev Stat § 90.300 is the piece of regulation that primarily regulates the collection and return of security deposits. It is important that landlords are familar with the landlord tenant law and security deposit laws.
As a landlord who will rent out a property in Oregon, the following are the basics of the security deposit laws under the landlord-tenant act that you should know about.
1. There is no limit to how much security deposit a landlord can ask a tenant.
Oregon doesn't require landlords to abide by a certain limit when it comes to security deposits. This means that as a landlord, in your written rental agreements, you can ask your tenant to pay whatever amount of security deposit you wish.
Nonetheless, as an Oregon residental landlord, you should be reasonable with the amount you charge your tenants for security deposits. The equivalent of one or two month's rent deposit is usually ideal. We don't recommend charging an increased security deposit price as it may be off putting to potential tenants. It should be enough to financially cushion you against certain potential negligent or careless actions your tenant may commit during the tenancy. Such as, breaking the lease or causing damage exceeding wear and tear.
2. A landlord in Oregon can charge a pet deposit.
Under Oregon law, a landlord may ask for an additional pet deposit. You must, however, refrain from levying any charges to tenants with service animals. That's because "disability" is a protected class under the Federal Fair Housing Act.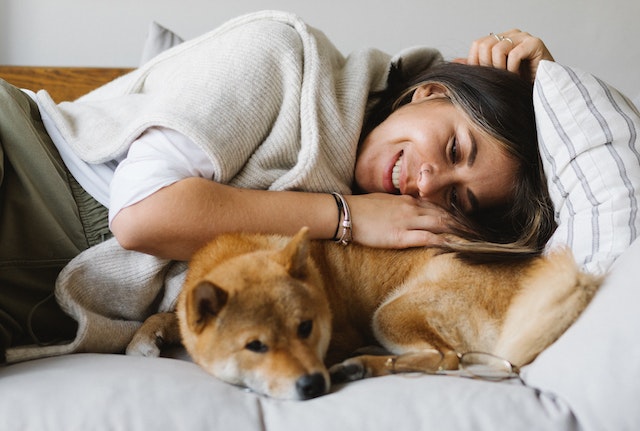 The act requires that landlords provide all tenants with equal and fair access to housing regardless of certain classes. Other than disability, other protected classes in Oregon include race, color, nationality, religion, sex, familial status, income source, marital status, sexual orientation, and gender identity.
The government body tasked with administering the state's civil rights laws is the Oregon Bureau of Labor and Industries Civil Rights Division.
3. There is no requirement that landlords must follow when storing a security deposit.
Some states specify how a landlord may keep their tenant's security deposits. Neither of these requirements, however, apply in Oregon. You can store your tenant's security deposit any way you would like during their tenancy.
4. Oregon landlords must provide their tenants with a written receipt after receiving their deposit.
As a landlord in Oregon, you have an obligation to provide your tenants with a written notice receipt after collecting their security deposit for the rental property. You must also cite the amount in the lease or rental agreement.
Also, the landlord must not accept any payment of any rent, fee, or additional security deposit if the landlord fails to provide them with a written receipt. Security deposits do not count as prepaid rent.
5. Landlords have the right to keep some or all of the tenant's deposit in certain situations.
Oregon landlords have a right to keep some or all of their tenant's security deposit for the rental property in certain legally acceptable scenarios. The specific scenarios are as follows.
For unpaid rent or as prepaid rent.
Any other breach to the rental agreement that causes financial damage to the landlord.
Lost rent incurred because of being unable to rent out a unit while cleaning or repairing the unit.
Cost of cleaning the carpet if it requires more than just a common vacuum cleaner.
Damage exceeding wear and tear.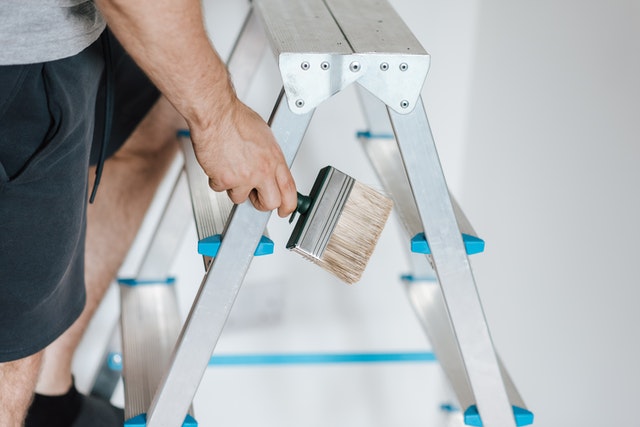 Speaking of normal wear and tear, what is it exactly? Well, wear and tear refers to damage that occurs due to the normal use of the property by a tenant. Examples of such damage include fading wall paint, loose door handles, gently worn carpets, lightly scratched glass, and stained bath fixtures.
Excessive damage, on the other hand, refers to damage that results from negligence, carelessness, abuse or misuse by a tenant. Examples include broken windows, holes in the wall, broken tiles, pet damage, or missing fixtures.
6. Oregon landlords don't have to perform a walk-through inspection.
There is no regulation in Oregon that requires landlords to perform a walk-through inspection prior to a tenant moving out. With that said, tenants have a right to request one. They also have a right to bring someone to act as a witness during the inspection process.
7. Landlords in Oregon have exactly 31 days to return their resident's security deposit.
You must refund your tenant's security deposit, less allowable deductions, within 31 days after moving out. You must return the portion of the deposit to the tenant either in person or via first-class mail. It is up to your resident to provide you with an address to send the deposit to.
You must also remember to accompany the deposit with a written statement of any deductions you've made. The statement must include the reasons for the deduction and the approximate cost of repairs.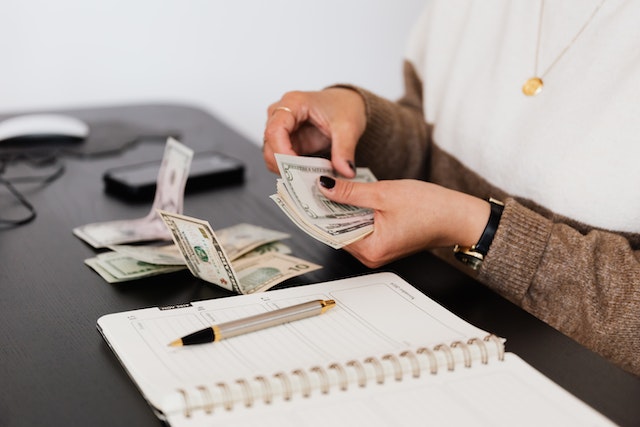 Tenants can sue for wrongful deductions or wrongful withholding, however. If the ruling is in their favor, they may be entitled to up to 2X the wrongfully withheld amount.
8. Landlords have one of two options after selling their investment property in regards to the resident's security deposit.
The first option is to transfer all the deposit to the incoming landlord, less allowable deductions. You must then provide the tenant with the names and address of the incoming landlord they will rent from.
The second option would be to transfer the deposit, less allowable deductions, to the tenant.
Bottom Line
Our experts at Campus Connection Property Management have decades of experience when it comes to managing investment properties in the Eugene/Springfield area. If you are looking for a property management company in Eugene, Oregon, get in touch to learn more!
Disclaimer: This blog is in no way intended to be a substitute for professional legal advice. Laws change and this blog may not be updated at the time of your reading. For expert help in Oregon security deposit laws or any other aspect of the state's landlord-tenant laws, Campus Connection Property Management can help.